A week ago, I was invited to attend the new product launching of Samsung SmartTV. It is a part of the company's nationwide launch of their product and they held it in Grand Caprice Restaurant here in the city of Cagayan de Oro. We were also advised to wear a smart casual attire. I actually searched online how this attire looks like before I checked out my closet and look for some clothes that would best suit for the event.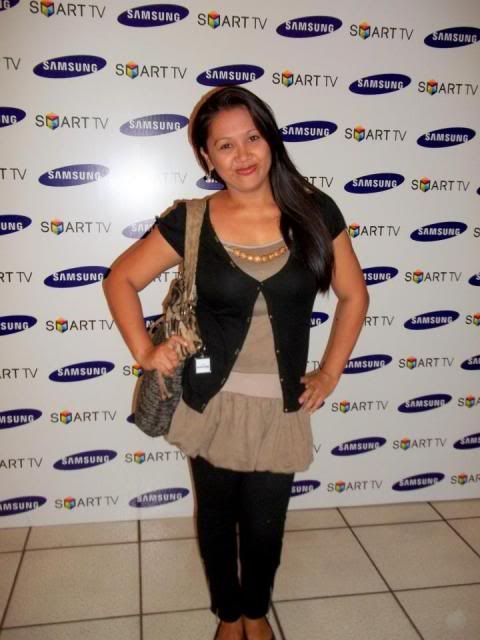 I wore a doll blouse and paired it with a long black bolero and black slacks. I also wore a flat doll shoes and brown bag to coordinated with my outfit. It seems that I look like a marketing consultant selling an insurance for marketing agency lol! but I actually love my look.
So, for women who are looking for a smart casual outfit,you can wear slacks or skirt, blouse, a jacket or sweater which is coordinated with your outfit. You can wear mid heeled shoes or flats as well jewelries that will complement your overall outfit.