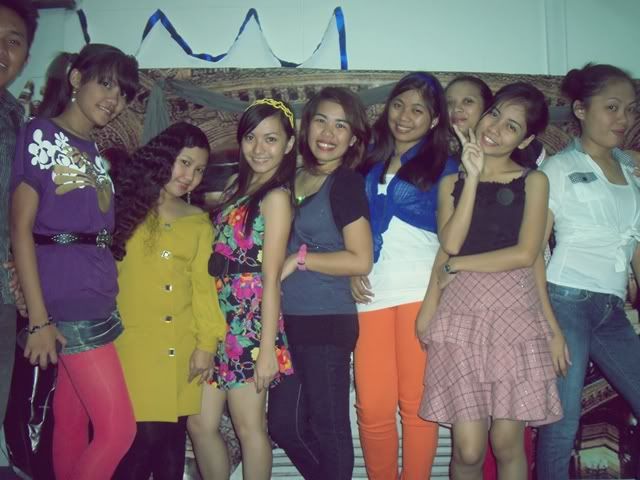 If you grew up in the 1980′s, I'm sure you know about the Fashion in the 80s. I was born in 1983 so I'm still a baby at that time LOL! I only saw some pictures of my mom and her friends wearing bright colored clothes, huge accessories and lots of them.
Womens style in the 80s came in a wide range of looks. From comfortable and casual to tight and revealing. Tight 80s jeans or leggings worn with an over sized shirt, preferably one that hung off the shoulder on one side.
80s fashion trends for men whether they are wearing a Nolan N90  or not were as varied just as bright and extravagant as what the womens fashion was just like the photo above of my sister in law together with her classmates who did a fashion show in remembering the 1980′s fashion.
The carefree era of being yourself was expressed through 80s fashion that ranged from casual and conservative to extravagant and colorful, but all of it is indeed a memorable one.